Creating a Permanent Home
for the Vonnegut Library
This year marks the 50th anniversary of the release of Kurt Vonnegut's masterpiece novel Slaughterhouse-Five, and we are celebrating by unveiling multiple big ideas to educate the public about the World War II prisoner of war, who also was regarded as an American thinker, writer, artist, and humorist. Our lease on Senate Avenue expired February 1, 2019, and our museum is currently closed to the public following eight years of operation. But…here's the great news…We've signed a purchase agreement for a permanent home!
This announcement comes with urgency. We need to raise $1.5 million over the next 90 days to acquire the perfect building for us at 543 Indiana Avenue, across from our public university and in the heart of the historic jazz district of Indianapolis. These funds will allow us to purchase the building and begin renovations needed to open to the public. We'll need additional funds beyond that to install our exhibitions and offer our programs for students, teachers, veterans, and general readers. We've touched the lives of several hundred thousand people over these years as a startup organization, but now we are ready for the next phase.
While we get ready for the move, we are currently operating a gift shop at Circle Centre Mall in downtown Indianapolis, but we can't tell you how ecstatic we are to open our public museum and library and expand our gift shop. We are also in conversations with restaurant owner Ed Battista of Bluebeard about setting up a café on the first floor of our building. If the stars align, this will make for a powerful visitor experience and hangout for local residents and those who work downtown. There's no better way to celebrate this important anniversary year than by giving fans and new readers an environment where we can share those things that mattered to Vonnegut: community, humor, music, art, literature, theater, and common decency.
During the relocation, our staff members continue to visit schools, prisons, libraries, and other venues. We held our annual gala "Night of Vonnegut," sponsored by Wabash College, on April 11, featuring notables Salman Rushdie and Douglas Brinkley. In addition, we presented numerous awards that evening, including the Kurt Vonnegut Common Decency Award to Kimbal Musk for his social work, notably by co-founding Big Green learning gardens for schools.
We have big, ambitious plans, but we cannot do it without you. We know you want to see a Kurt Vonnegut Forever Home, so please help us with our capital campaign efforts by clicking this link to donate online, or  because we want to give you the opportunity to donate in a way that is most comfortable for you, you may choose to submit your information using our online form. Simply click on this link to download the form, print it, fill it out, and send it via email to [email protected] OR our mail at:
Kurt Vonnegut Museum & Library
P.O. Box 441245
Indianapolis, IN 46244
The addresses are also listed on the form for your convenience.
Regarding schools, we also are undertaking an ambitious book giveaway, providing 86,000 copies of Vonnegut's Slaughterhouse-Five to Hoosier high school sophomores throughout 2019. We distributed the first 271 copies of an initial batch of 2,000 books to Shortridge High School in February. We have sustained for eight years because donors of all financial abilities contribute from all over the world, so please consider donating $5 to cover the cost of one book per student. Comedian and KVML supporter Jimmy Kimmel serves as the Honorary Chair of the book giveaway. Here's what he had to say about books. "On our show, we asked people on the street to share the title of their favorite book. We were shocked to learn that, not only did many people find it difficult to list their favorite book, many found it difficult to list even a single book at all. Slaughterhouse-Five is one of my favorite books and, on this important anniversary, I want to encourage young people in Vonnegut's home state to read it. It's the best $5 you can spend."
If you are thinking big, multiple naming opportunities are available for rooms, exhibitions, and more starting with $50,000 gifts and higher. We recently received our first gift toward the building project; $100,000 from a donor in Illinois. We are so grateful! To make a smaller donation to the building project, the book giveaway, or other programs, visit www.vonnegutlibrary.org, write to [email protected], or call 317-652-1954.
So, that's what we're up to… can you believe it? Thank you for helping Kurt get his forever home!
Our new building will provide:
Increased museum and gallery space.
Larger gift shop and reception area and a possible Bluebeard cafe.
A classroom and gathering space for students of all ages who come to learn about Vonnegut and reflect on the importance of free expression, common decency, and the peaceful coexistence Vonnegut advocated.
New exhibitions, including a Slaughterhouse-Five exhibition, a new Freedom of Expression exhibition, an outdoor Vonnegut & Jazz exhibition in partnership with the Madame Walker Legacy Center, voter registration kiosks, and exhibitions of the organization's large collection of Vonnegut artifacts and memorabilia, currently being held in safekeeping by the Indiana State Museum and the Indiana Historical Society
Expanded arts and humanities programming with a focus on engaging K-12 students, supporting veterans, and upholding human dignity through a suicide prevention and anti-bullying writing programs .
Mockups of future, designed space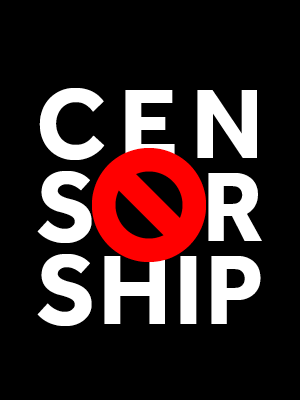 Learn more about our move and our programs.
A brief interview with Frank and Katrina Basile on why they have given to the Capital Campaign.
One of our most important spaces in the new building will be our main gallery and community room where authors will read their stories and poems, artists will display their artwork, book clubs will meet for discussions, student groups and teachers will gather to learn, musicians will perform, and Vonnegut's own art will be showcased.  This new Frank and Katrina Basile Community Room, named  for the generous couple whose monetary gift made the space possible, will be a highlight of the community for years to come. We reached out to the Basiles to learn why they support the Kurt Vonnegut Museum and Library. 
Why have you chosen to support the Vonnegut Library?  Katrina and I support not-for-profits whose mission we believe in and whose management we have confidence in.  I have long admired and enjoyed the works of Indianapolis's own Kurt Vonnegut and the principles he advocated, along with his satire and sense of humor, and am happy that he and his life's work are being celebrated via this museum and library.  We like that the KVML has taken a stand against literary censorship and is in favor of social justice.  KVML is another example of Indianapolis becoming an arts and cultural hub, which Katrina and I have long advocated.
Indianapolis named 2017 The Year of Vonnegut. As part of the year-long celebration, KVML hosted a program to foster conversation about common decency: "A Little More Common Decency: A Community Conversation about Kurt Vonnegut's Call for Civility." Given the division within our country right now, how do you hope a program like this can help bring community together? By bringing together people who may have differing political opinions, yet who are open minded, I believe they will come to better understand the opposing positions and the reasons and will hopefully come to respect the rights of others to hold those different opinions.  I have always believed that the best way to settle an argument or reach an agreement is to bring the parties together to talk about the issues, face to face.  Usually each will moderate their extreme positions and will be more willing to listen to one another.
How were you first introduced to Kurt Vonnegut? Vonnegut first came to my attention with Slaughterhouse-Five, but then I sought out other books that he had written.  I actually met him once, when both of us happened to be in the small lobby of a building on the Butler campus in connection with a writers' conference.  I think he came out to smoke.  Since it was just the two of us in this small space, I felt I needed to say something.  I said that I like listening to books on tape and asked if he had ever recorded any of his books.  He responded, "Only a fool would read his own book on tape!"  With that, he turned and left me standing there to reflect on his answer!
At the request of Joyce Sommers, the retired executive director of the Indianapolis Arts Center, Vonnegut wrote the foreword to the book, For the Sake of Art: The History of the Indianapolis Arts Center in 1999. The book highlights the history of the Arts Center, which was one of my first not-for-profit involvements.  The Art Center also hosted an exhibition of his drawings.  Vonnegut was scheduled to speak at a Sunday brunch sponsored by the Art Center in 2007, but he died shortly before it took place.  It was the same weekend he was to appear at Clowes Hall.
Having served as the president of my Unitarian church last year, I was made aware that Vonnegut attended a Unitarian church from time to time (though not regularly), so he and I shared a similar religious orientation.  He also served as honorary president of the American Humanist Association, an affiliate of the Unitarian Association.
What is your favorite Vonnegut book and why?  One of my favorite Vonnegut books is his first book, Player Piano, partially because of its opposition to McCarthyism at the time and also because it reminded me of three of my other favorite authors, Mark Twain, Henry David Thoreau, and Aldous Huxley. I love Vonnegut's quote in the book that says, "I want to stand as close to the edge as I can without going over. Out on the edge you see all kinds of things you can't see from the center."  In my motivational speeches, I have frequently quoted Mark Twain and his sage advice and commentary which he delivered concisely and simply and on the wings of humor. I see those same qualities in the writings of Vonnegut, including in Happy Birthday, Wanda June, a play performed as an opera earlier this season by The Indianapolis Opera, where Katrina serves on the board.
Donate here or submit a pledge by mailing to:
Kurt Vonnegut Memorial Library
attn: Capital Campaign
P.O. Box 441245
INDIANAPOLIS, IN 46204-9998
(317) 423-0391
If you are living outside of the United States and would like to donate to our new building fund, please contact our Director of Development through email. We are able to accept international funds.
For more information about how you can support the Vonnegut Library, or for any questions about the campaign, please contact KVML, via email.